The Convenient Way to Pay For Your Ride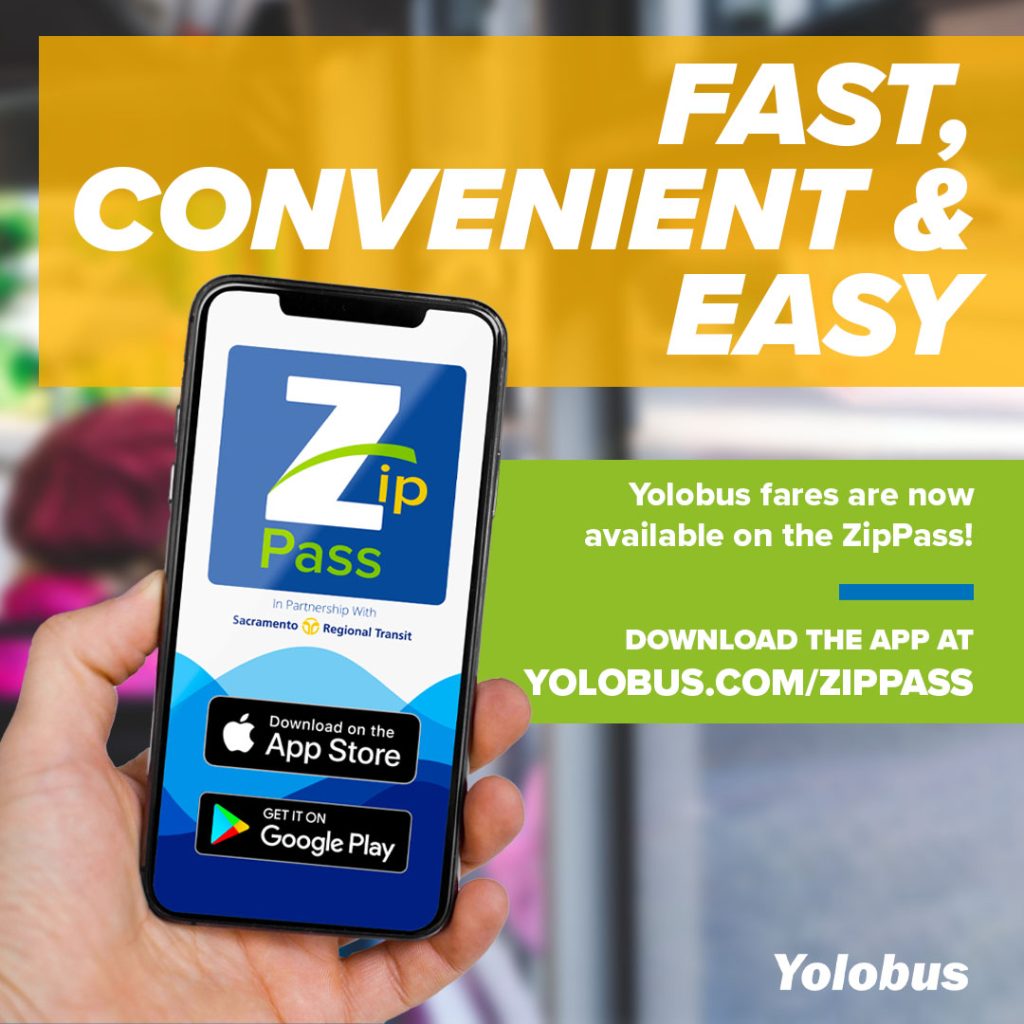 Yolobus fares will be available on ZipPass starting Monday, June 27, 2022
No need to fuss with cash or paper tickets because you can now purchase and ride Yolobus services with ZipPass! Simply purchase your fare directly from the app and flash the activated pass to the bus operator to enjoy your ride!
In partnership with Sacramento Regional Transit District (SacRT), ZipPass is Yolobus' brand new mobile app that lets you buy tickets instantly through a credit/debit card, Apple Pay, and/or Google Pay directly from your phone. Buy Yolobus tickets and passes in advance or on the go! With ZipPass, your phone is your fare.
Available Fares for Purchase on ZipPass:
Monthly Passes

Single Ride Tickets

Transfer Fares

Yolobus Special (Paratransit) 
Riding with ZipPass is Easy!
Follow these simple steps:
Launch the ZipPass app before your board. 

Select the pass you want to use from your Available Tickets by tapping on the pass and then tapping the Active button at the bottom. If you are using a pass you have already activated, go to the Active window, tap the press you want to use, and then tap on Display. 

Once activated, flash the fare screen to the bus operator.

The operator will ask you to tap the screen in order to board the bus. 
Download the App Today!
Download and Register
Follow these simple steps to go mobile!
1
Download ZipPass App from the App Store or Google Play
4
Purchase Tickets or Passes, can pre-purchase or buy for immediate use
5
Activate pass just before you board the bus
6
Validate your pass with the bus operator and enjoy your ride!