Making Your Yolo Commute Easier!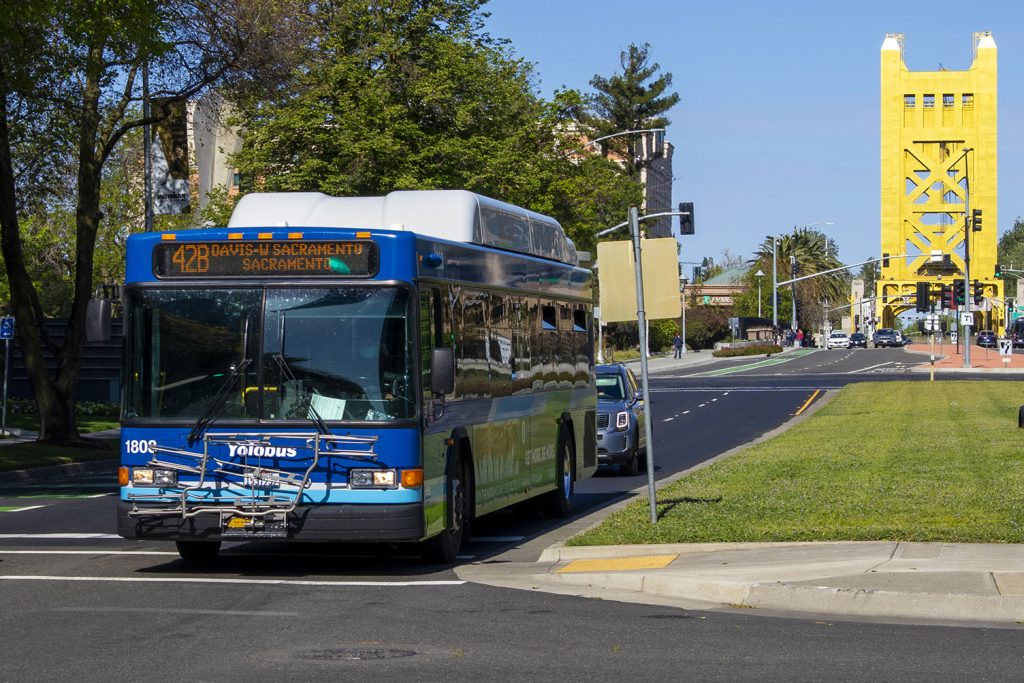 The newly improved Route 42A/B will launch on September 19, 2022
Getting around Yolo and Downtown Sacramento is now easier with the newly enhanced Route 42A/B! As part of YoloGo, an ongoing regional effort to improve transit services that better meet the needs of the community, the enhancement of route 42A/B will:
| | | |
| --- | --- | --- |
| | | |
| Increase the frequency of morning bus trips from every 60 minutes to every 30 minutes. | Improve bus stops in Davis and Downtown Sacramento to allow more convenient and flexible access! | Give riders more flexibility with more options on the new bus schedule. |
---

Try out the new and improved Route 42 by riding for FREE Sep. 19-Oct. 31, 2022!
Whether you're a daily commuter of route 42 or boarding for the first time, you will be able to ride for FREE from September 19-October 31! No tickets or passes are necessary to ride. Just hop on and leave the rest to us!
The normal cost to ride the 42 will be the same as all intercity routes: $2.25 per boarding or $93.50 per monthly pass after this promotion is over. Information on all fares may be found on the Yolobus fares page.
Resources
Start learning about the improvements today! Below are some downloadable links to our service change maps and new schedule! Please be advised that the new schedule and route will not be in effect until Monday, September 19, 2022.
Do you still have questions? We can help! Please don't hesitate to contact us at (530) 666-2877 or email us at custserv@yctd.org for more information!